IWK Health Centre
Halifax, Nova Scotia, Canada
Long-Range Planning Leads to Immediate Process Improvement
The Client
The IWK Health Centre is the largest paediatric hospital and trauma centre in Atlantic Canada that provides care to maritime youth, children and women from Nova Scotia, New Brunswick and Prince Edward Island.
Project Challenge
Huddy HealthCare was engaged by local architect Nycum Associates as an ED analytics, operational and planning consultant. The IWK Health Centre was looking for an ED specialist that could:
Match patient/population clinical needs with departmental capacity
Explore safe, effective, and efficient flow, including potential use of mid-level providers
Deliver an exceptional experience by engaging patients and families as partners in co-creating care delivery and future models of care
The increase of patient volumes and rising acuities means that  that the design, flow, safety and security of patients, families and staff would need to be reconsidered with regard to the impact of new pathologies to be accommodated in the future.
With the actual construction of the ED architectural project up to five years away, Huddy HealthCare's services focused on two specific targets:
1. Long Range
The analytics for future patient volumes/types; programming for future ED; and conceptual planning to define the key adjacencies that will shape the future environment.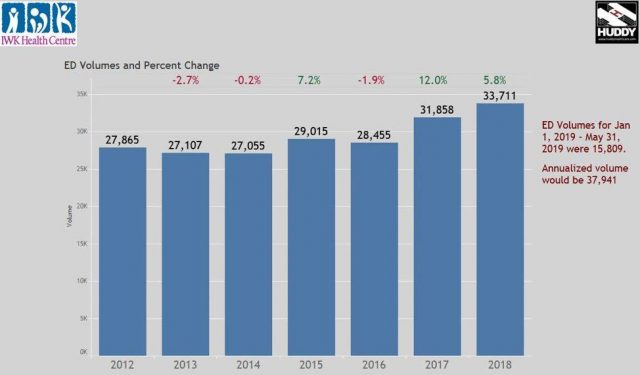 2. Immediate
Process improvement and immediate implementation of key workflow components in existing ED

The long-range analytics determined that a 45,000 visit ED would be needed in the future with streamlined workflow allowing CTAS 1's (Canadian Triage & Acuity Scale) and 2's to bypass triage/assessment while CTAS 3's, 4's, and 5's would be rapidly assessed and care initiated. Multiple flexible, internal Results Pending spaces will allow staff to subdivide patient types as needed including sick, injured, infants, teenagers, mental health, etc.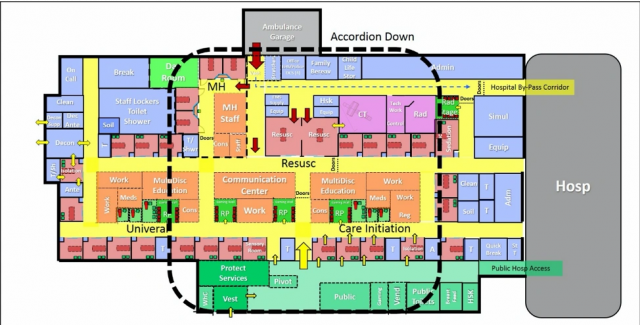 Huddy HealthCare led a week-long process improvement workshop that focused on implementing future workflow in the existing ED. Working with staff on such items as defining future flow components for immediate implementation, role playing, flow-testing and trial-run implementation led to speedy, successful results. Time to provider was cut by 40% by the end of the week, positioning the staff for success and leading to great enthusiasm for the future.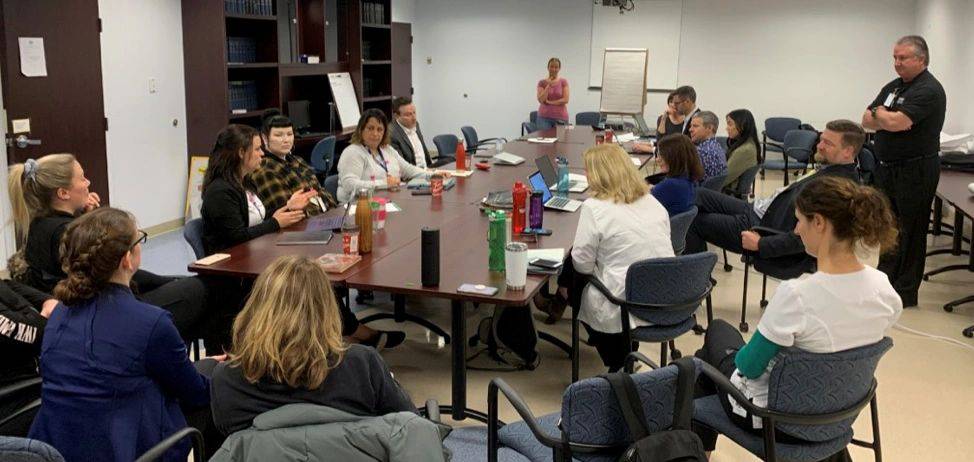 Huddy HealthCare Solutions was instrumental in helping us to achieve our operational redesign goals. They helped us through each phase of the process and supported our staff as we worked through the changes. They were knowledgeable about paediatric and Canadian emergency care and used their expertise and current evidence to inform an operational redesign that would improve the quality of the care we deliver and offer a better experience for our patients and families. They were fabulous to work with and really connected with our team.
LeeAnn Larocque — IWK Health Centre, Director Children's Surgical, Emergency, and Rehabilitation Services
Related Services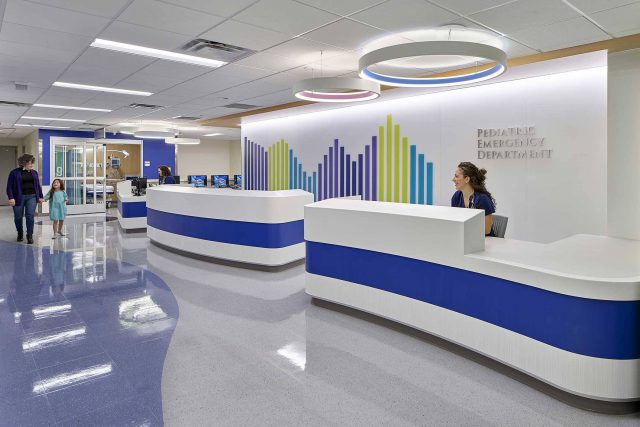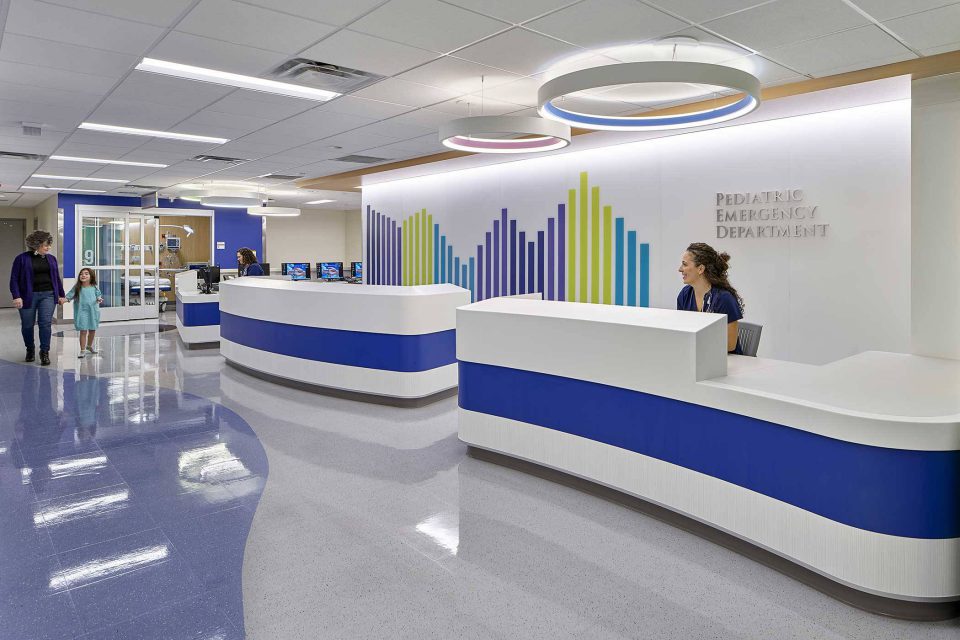 Emergency Department Design
If achieving more with less – while elevating patient and personnel satisfaction – sounds impossible, then you haven't met Jon Huddy. Leverage the knowledge of more than 300 worldwide emergency department projects that have resulted in high-performance operational and physical design solutions.
Related Industries