Natividad Medical Center
Salinas, California, USA
Inpatient, Emergency and Parking Expansion
The Client
Natividad Medical Center (NMC) is a 172-bed acute-care teaching hospital located in Salinas, California. The hospital is owned and operated by Monterey County.
Challenge
NMC was in need of a long-range plan for inpatient bed expansion. As their strategic plan was being developed, they needed plans that would allow for alternative futures for medical/surgical beds, intensive care beds, and/or relocation of ante-partum beds. There was also a need for a phased plan to address parking issues, immediate emergency department capacity issues, and a long-range plan for ED expansion.
A phased expansion plan was developed that would allow the organization to rapidly implement solutions for the emergency department and parking expansion. As requested, the long-range plan for bed expansion was to remain flexible based on potential future demographic and service-line changes. Huddy HealthCare Solutions defined short-term solutions for the ED which included temporary facilities to immediately expand capacity. A mid-term plan identified emergency department expansion/renovation with shelled floors above allowing NMC to determine in the future whether the bed expansion-infill floors would be medical/surgical, ICU, Ante-Partum, or a mixture.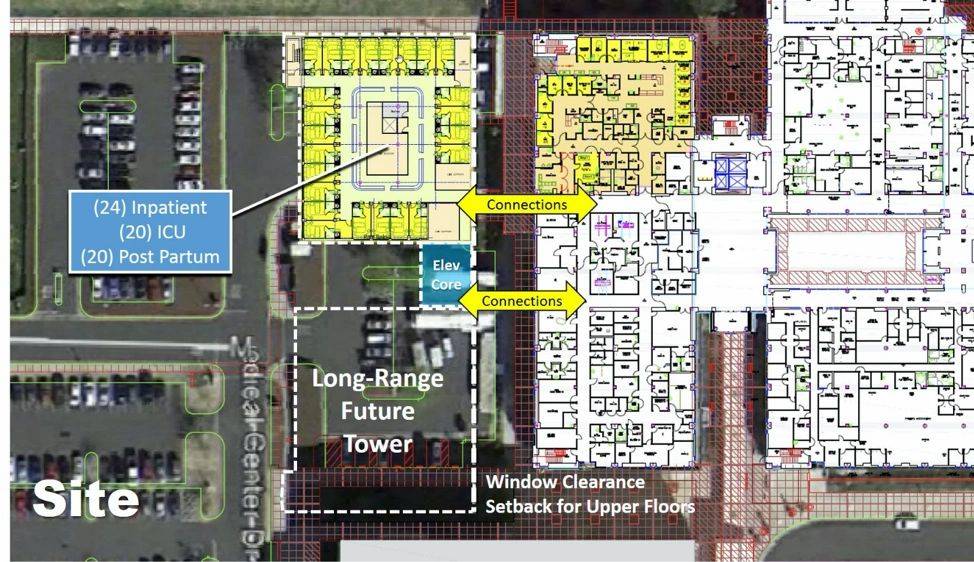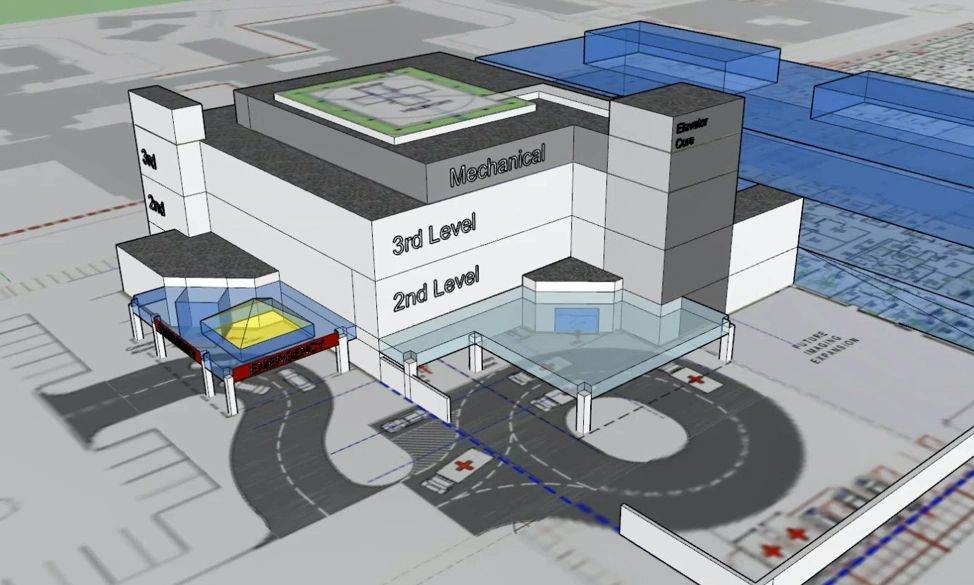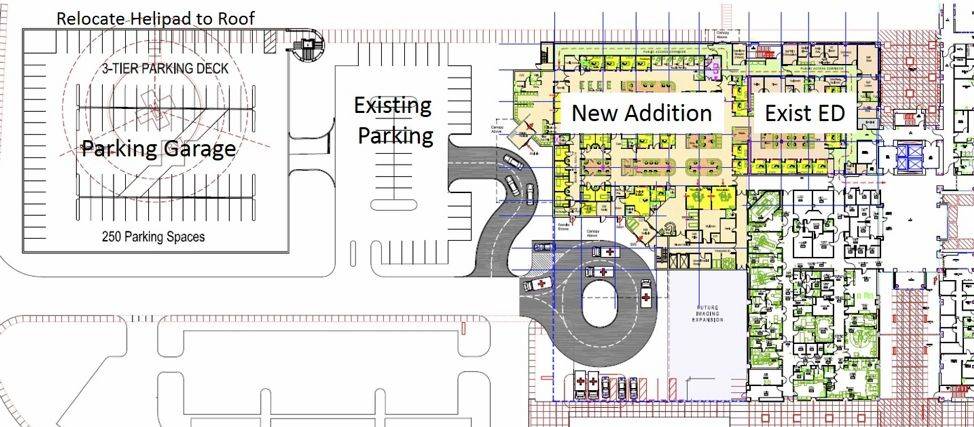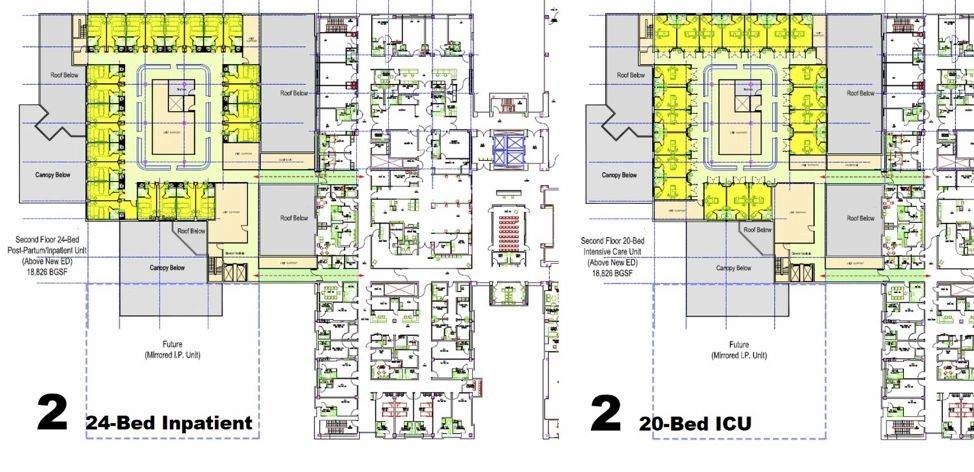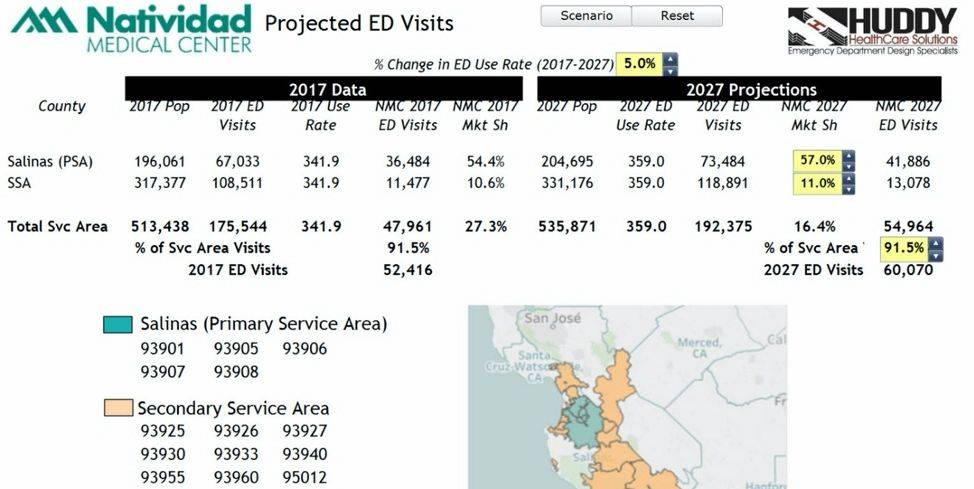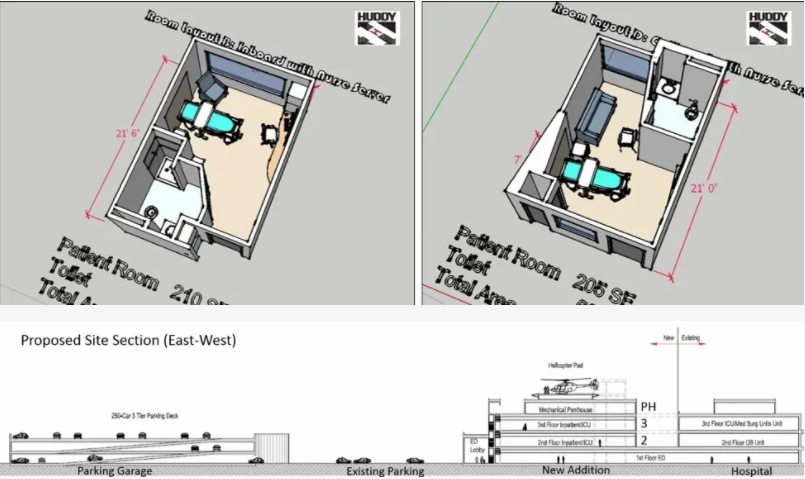 Huddy HealthCare's insights to innovative patient flow and interactive predictive models allowed our clinical team and organizational leaders to test and define the best path forward for a future inpatient tower and emergency department expansion of our campus. Their interactive process motivated and energized our staff and planning teams.
Andrea Rosenberg — Assistant Administrator, Natividad Medical Center
Related Services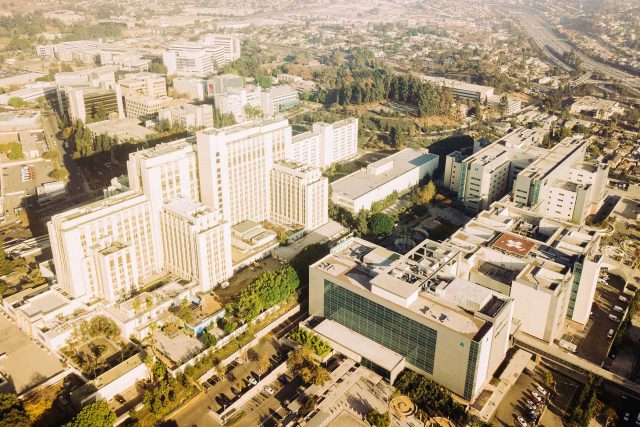 Comprehensive Healthcare Planning
A sound idea in theory may not be sound in practice. Our high-performance analytics and customized planning tools, predictive models and operational simulations enable us to assess the foreseen and unforeseen performance impacts a targeted solution may have across your system, hospital or service line.
Related Industries