Robert Wood Johnson University Hospital
New Brunswick, New Jersey, USA
Phased Renovations Modernizes Urban Level 1 Trauma Center
The Client
Internal Renovations for University Hospital Level 1 Adult and Pediatric ED
Robert Wood Johnson University Hospital, RWJBarnabas Health, New Brunswick, New Jersey, USA
Robert Wood Johnson University Hospital (RWJUH) is part of the RWJ Barnabas Health System in New Jersey. RWJUH is a 610-bed general medical and surgical facility and is the principal hospital of Rutgers University's Robert Wood Johnson Medical School.
Challenge
Innovative Trauma Center Opens
Please see the video below that introduces the new Trauma Center project for Robert Wood Johnson University Hospitals adult and pediatric emergency departments including their new Care Initiation Area that expedites the patient to the provider.
Solution
Huddy HealthCare worked with RWJUH to develop new operational flow and design concepts for the phased renovations that include development of a new Adult Care Initiation Area. This area accommodates 23 additional patient care spaces with a mix of private exam rooms, Results Pending recliners for vertical/protocol patients, and EMS staging/transfer bays. While ESI Level 1 and 2 patients will be expedited to the main ED treatment/resuscitation area, the Adult Care Initiation Area will start the care for all other patients. ESI 5s, 4s, and an estimated 40% of ESI 3s will remain in the Care Initiation area for their entire stay. The remaining 60% of ESI 3s (higher acuity) will start in Care Initiation to expedite their diagnostics, then continue to the main ED for their remaining care. The internal expansion area and phased reorganization of the ED culminated in 59 ED patient care spaces plus a new 8-bed behavioral health unit. The relocated Pediatric ED accommodates 17 patient care spaces including a Pediatric Care Initiation Area (plus Results Pending), De-Escalation Room (see photo above, left), Procedure/Resuscitation Area, and Adolescent Behavioral Health. Project also includes relocated Imaging (2 CTs, 2 Radiology Rooms) to a central area adjacent to Care Initiation, Main ED, and a new 6-bay Trauma/Resuscitation Suite.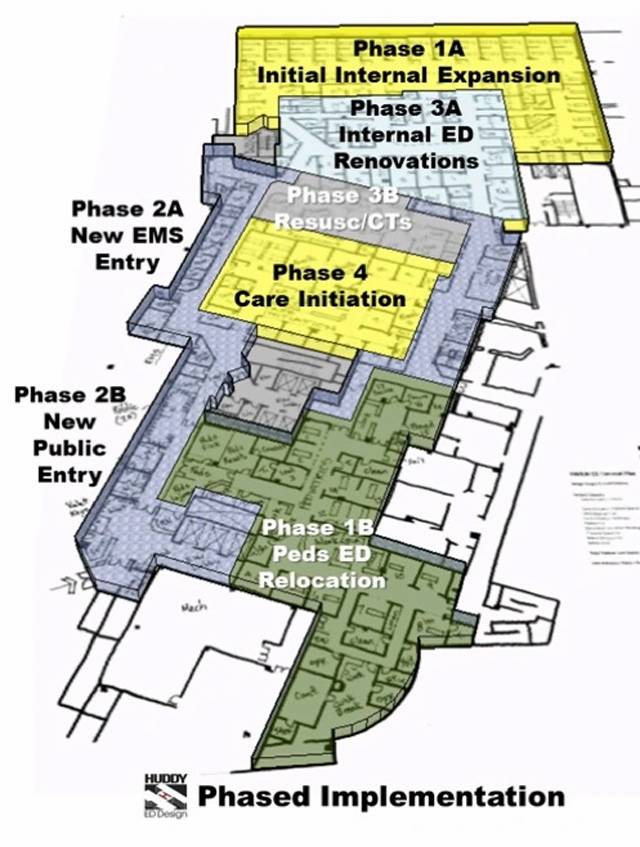 Related Services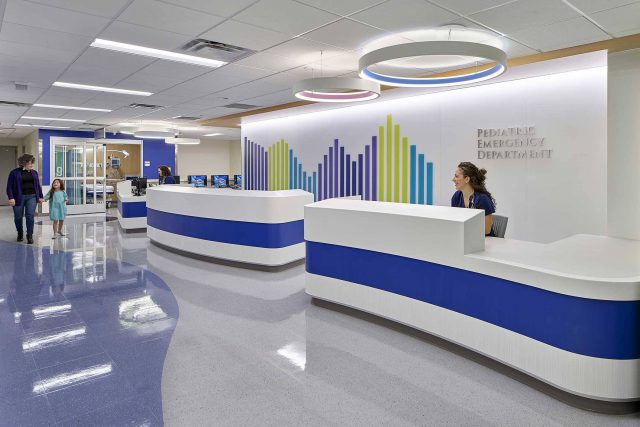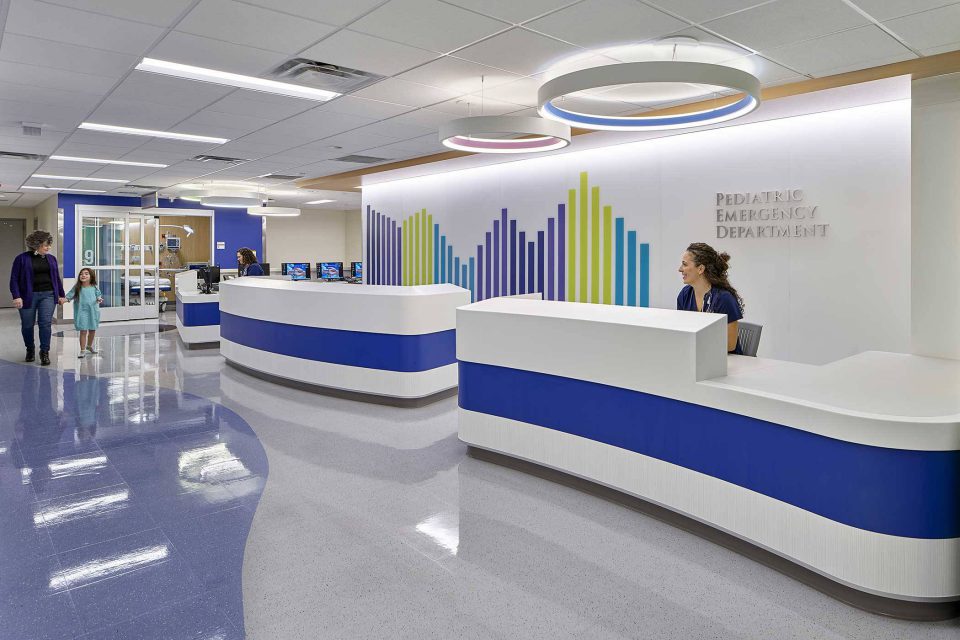 Emergency Department Design
If achieving more with less – while elevating patient and personnel satisfaction – sounds impossible, then you haven't met Jon Huddy. Leverage the knowledge of more than 300 worldwide emergency department projects that have resulted in high-performance operational and physical design solutions.
Related Industries