WellStar Kennestone Hospital
Marietta, Georgia, USA
200,000 Visit Multi-Level Trauma Center
The Client
New Patient Flow Maximizes Room Utilization At WellStar Kennestone Hospital, Marietta, Georgia, USA
Huddy HealthCare was engaged by Wellstar Health System to define the optimal operational workflow, functional space program, and final planning recommendation for this 200,000 visit Emergency Care Center (ECC). Huddy HealthCare was engaged as the owner's emergency department design specialist and teamed with architect of record, Earl Swenson Associates (ESa), to complete the project.
Project Challenge
Huddy HealthCare's analysis of the current hospital site showed that expanding on the existing hospital campus was not physically or financially feasible. Property across the street from the hospital was identified as the best potential location for the future ECC. Huddy HealthCare worked with the staff and leadership to define the systematic "connections" back to the campus via two-story bridge (Public and Patient/Staff) so all hospital services were comfortable with the final physical and operational solution.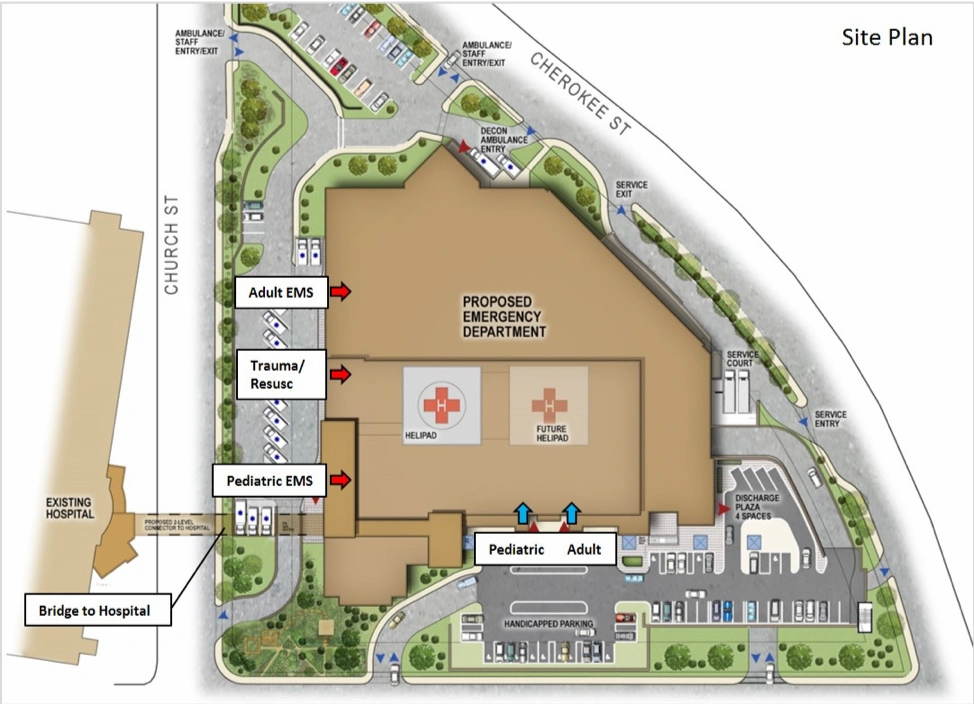 The five level ECC facility is designed to accommodate 166 total patient care spaces including 142 active beds and 24 admit staging beds. Separate Adult and Pediatric walk-in entrances are positioned so that a centralized Security Station can monitor all public access to the facility. Ambulances arrive and enter via three separate control points: Adult EMS entry, Pediatric EMS entry, and Trauma/Resuscitation entry which allows direct access to a separate 12 bed high acuity module. The Pediatric Walk-In entry allows for separation of the children from the adults with a specialized Pediatric Care Zone, access to pediatric Imaging (Radiology and CT), and immediate access to the Pediatric Trauma Rooms in the High Acuity Zone. The Adult Walk-In Entry is the portal to the Adult Care Initiation Zone which rapidly screens all patients not rushed to the High Acuity Zone. Four other 12-Bed Care Zones are all visibly linked and allow the entire facility to accordion up and down to meet daily patient volumes. Imaging is centralized to all care zones and Care Initiation.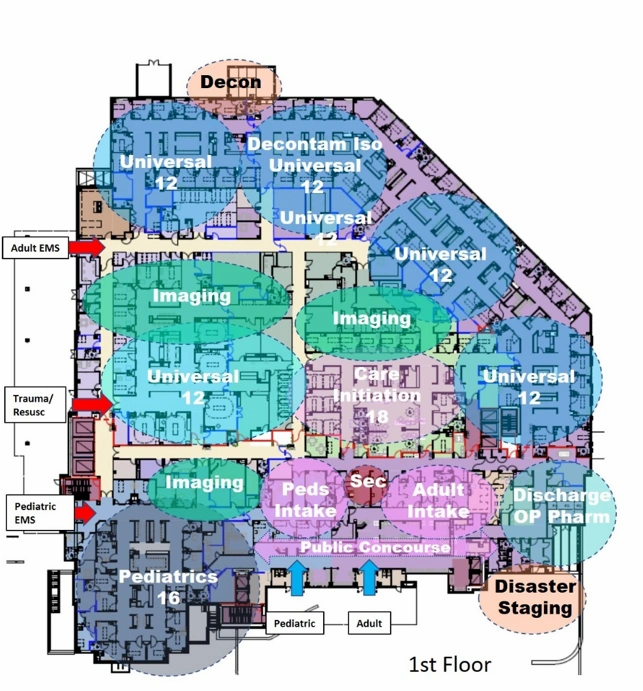 The second floor includes 72 spaces with a mix of Behavioral Health, Behavioral Health-Flex Beds, Universal Care, and Admit Staging. Floor three includes a heliport with the ability to add a second heliport in the future. A 168-car parking garage is below the new Emergency Care Center with elevators directly up to patient reception. The lower level also includes the service docks, materials storage and environmental services storage.

Related Services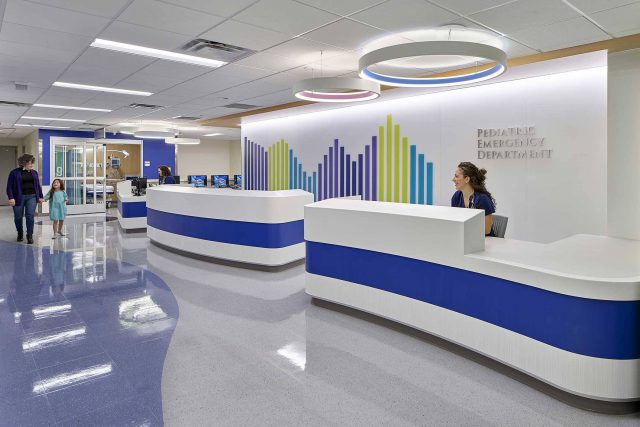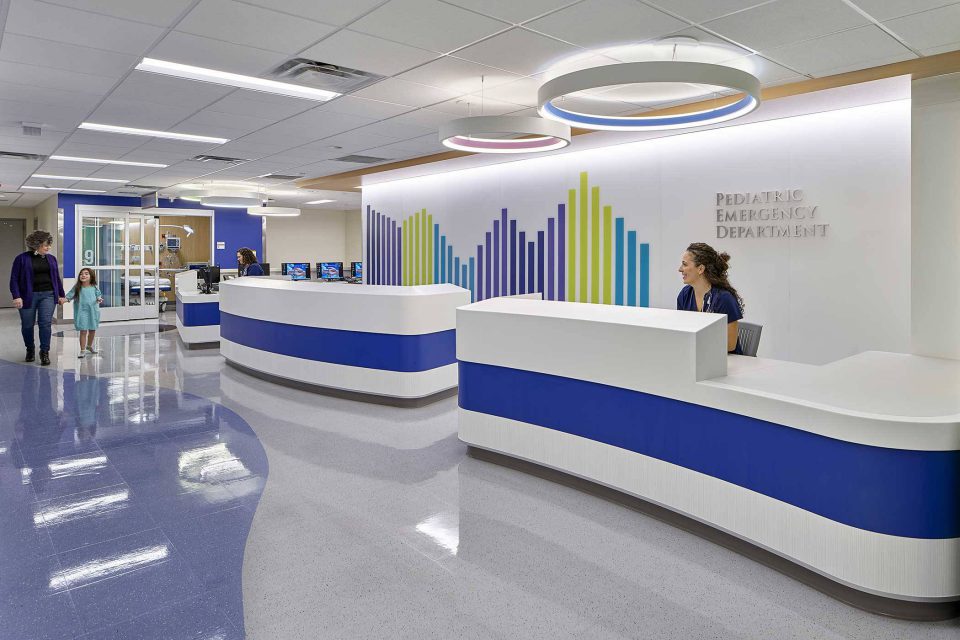 Emergency Department Design
If achieving more with less – while elevating patient and personnel satisfaction – sounds impossible, then you haven't met Jon Huddy. Leverage the knowledge of more than 300 worldwide emergency department projects that have resulted in high-performance operational and physical design solutions.
Related Industries